Leamington Triathlon - Part V
Posted by : Konstantine
Sunday, June 21, 2009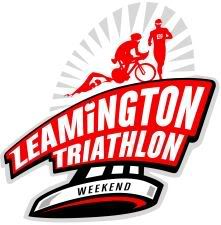 Die I did not! For the first time in my life I can honestly say that I am happy about coming in last place, approximately 52 minutes behind the top finisher, who completed the triathlon in just under one hour.
As expected, the swim portion (750m) was what slowed me down. Apart from being underprepared for that portion of the triathlon, the open water at Leamington harbour (murky, seaweed ridden, unfamiliar) did not do much in the way of facilitating an easy swim. Excuses aside, I concede to needing swimming lessons; I am a weak swimmer at this point, but I know that I can improve vastly given the right training. I will be looking into them soon, as I wish to participate in the next Windsor-area triathlon, taking place in late August. The biking and running portions were a piece of cake, especially with the short distances involved (30km bike, 5km run) and I enjoyed them to a much larger degree.
Overall the experience was priceless and I can honestly say that I am proud of myself for not giving up, even when given ample opportunity to do so. I cannot wait to try my hand at another one of these events, especially when I know there is so much room for improvement.